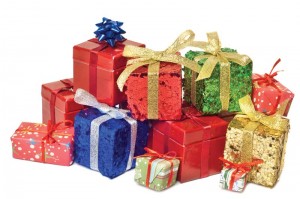 Our goal is to anonymously match Donors to more than 2,000 Children in over 1,000 low income Families in Woonsocket. By adopting a Family, Donors agree to provide each Child with:
3-4 new clothing items
2-3 new toys
A Wish List will be provided as a shopping guide. Once a match is made, the Donor is supplied with a Wish List for each child (child's first name is provided). Please be patient - we can only match donors as quickly (or slowly) as applications are received!
Donors should expect to spend approximately $175 per Child and
all gifts must be wrapped before delivery during Distribution Week (December 10th-13th, 2018)
. You are not obligated to buy every item on the Wish List; choose the items you feel are most important, and fit into your budget. Please remember that you are providing this Child's entire Christmas.
To request a Family, complete and submit the Donor Reply Card online or download a form, complete, and return it to Adopt-A-Family via email or mail.
Donor Drop schedule (subject to change)
Sunday: Open Drop (any number) 6:00pm - 7:00pm
Location: Elks Lodge, 380 Social St. Woonsocket
Time: Sun: 6:00pm - 7:00pm; Mon-Wed 8:00am-8:00pm



This program could not exist without the generous support of our donors.